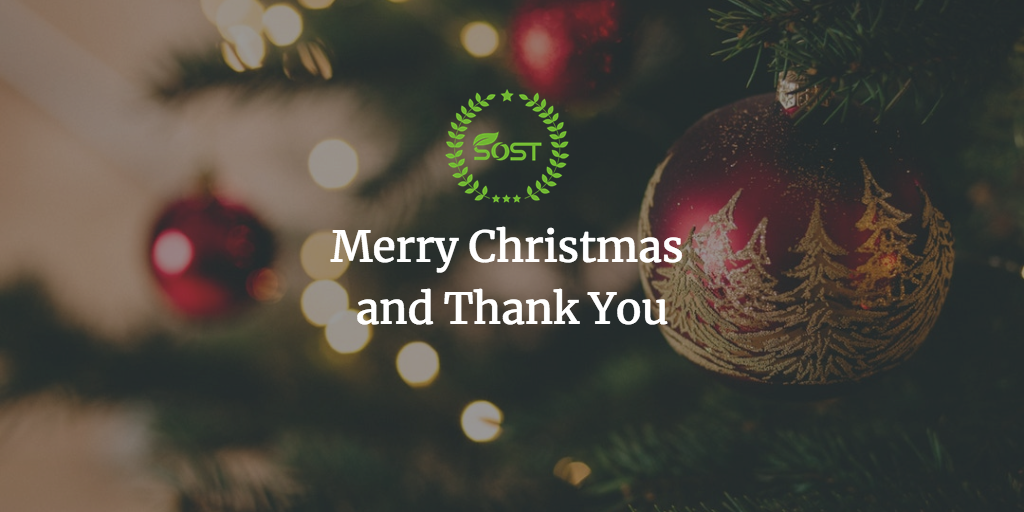 On behalf of the Sost Biotech team I would like to wish you and your co-workers all a very Merry Christmas and a Happy New Year.
And I also want to say thank you. Thank you for your trust and support to make Sost Biotech a partner of your ingredients supplier.
Here's to a safe and happy Holiday Season and a prosperous 2020 for both of us, we make a wish and look forward to.